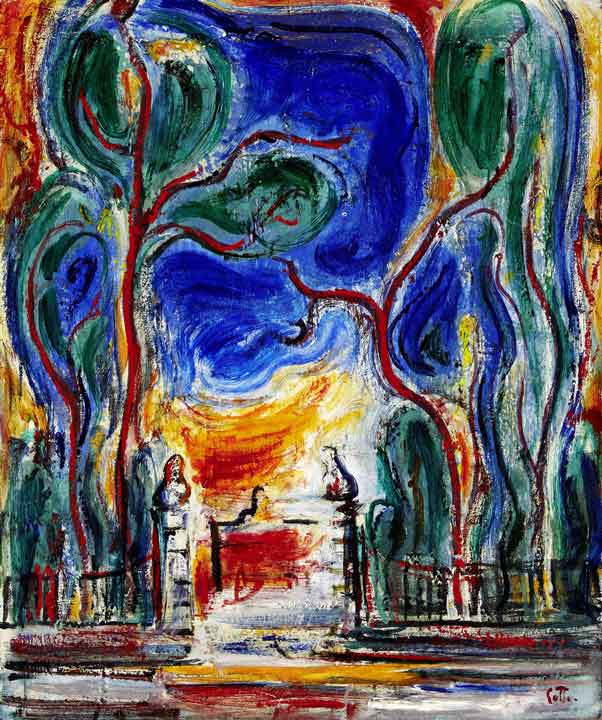 Cabinet: artworks from the lager.
Serge Brignoni / Carlo Cotti / Felice Filippini / Max Huber
15 January - 9 April 2023
No English text at the moment.
Carlo Cotti (1903-1980), Lugano che scompare. Villa Ciani di maggio, 1960. Oil on canvas, signed lower right, signed again, entitled and dated on back of the canvas, 74 × 61 cm. Private collection, Switzerland.
Museo e Centro d'Arte Contemporanea Ticino
Via Tamaro 3, Bellinzona.