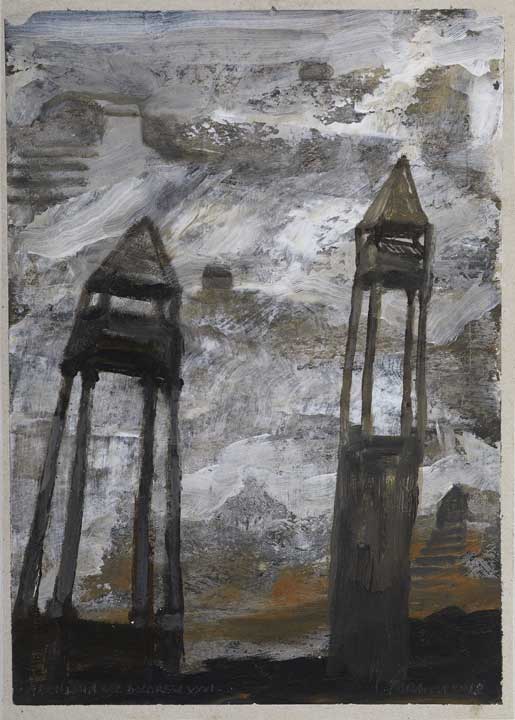 Les Fleurs du mal
Cesare Baracca
10 September - 17 December 2023
LES FLEURS DU MAL is the title of the exhibition that Cesare Baracca (1965) is presenting at the MACT/CACT. As the title suggests, it's a tribute, but also a visual comparison, with the literary poems of Charles Baudelaire (1821-1867) that fits very neatly into the framework of THE ENCHANTED APPLE, the exhibition dedicated to the period at the turn of the nineteenth and twentieth centuries.
It could actually be argued that, from a certain standpoint, Baudelaire anticipated the distress perceived by society at the end of the century, while Baracca employs his interpretation of the eponymous flowers to sketch the moods of a post-contemporary in search of new socio-political identities, with all its neuroses and sometimes aggressiveness.
The artist from Ravenna uses painting to retrace the steps of all the great Baudelaire's poems, furnishing the public and those who read his images not so much with the French poet's mere themes, as also his impressions and moods, as he seeks to generate a vigorous dialogue within a process of Situationist identification.
On the occasion of the exhibition of Les Fleurs du mal (2021), a volume was published for Cesare Baracca that features – among others – an essay by Mario Casanova, which is reproduced here.
Mario Casanova, Bellinzona, 2023.
Translated by Pete Kercher
Sans titre (Les Fleurs du mal), 2020. Talking to myself about the work of Cesare Baracca.
Cesare Baracca (1965), "Alchimie de la douleur", mixed media on paper. Courtesy of the artist.
Museo e Centro d'Arte Contemporanea Ticino
Via Tamaro 3, Bellinzona.