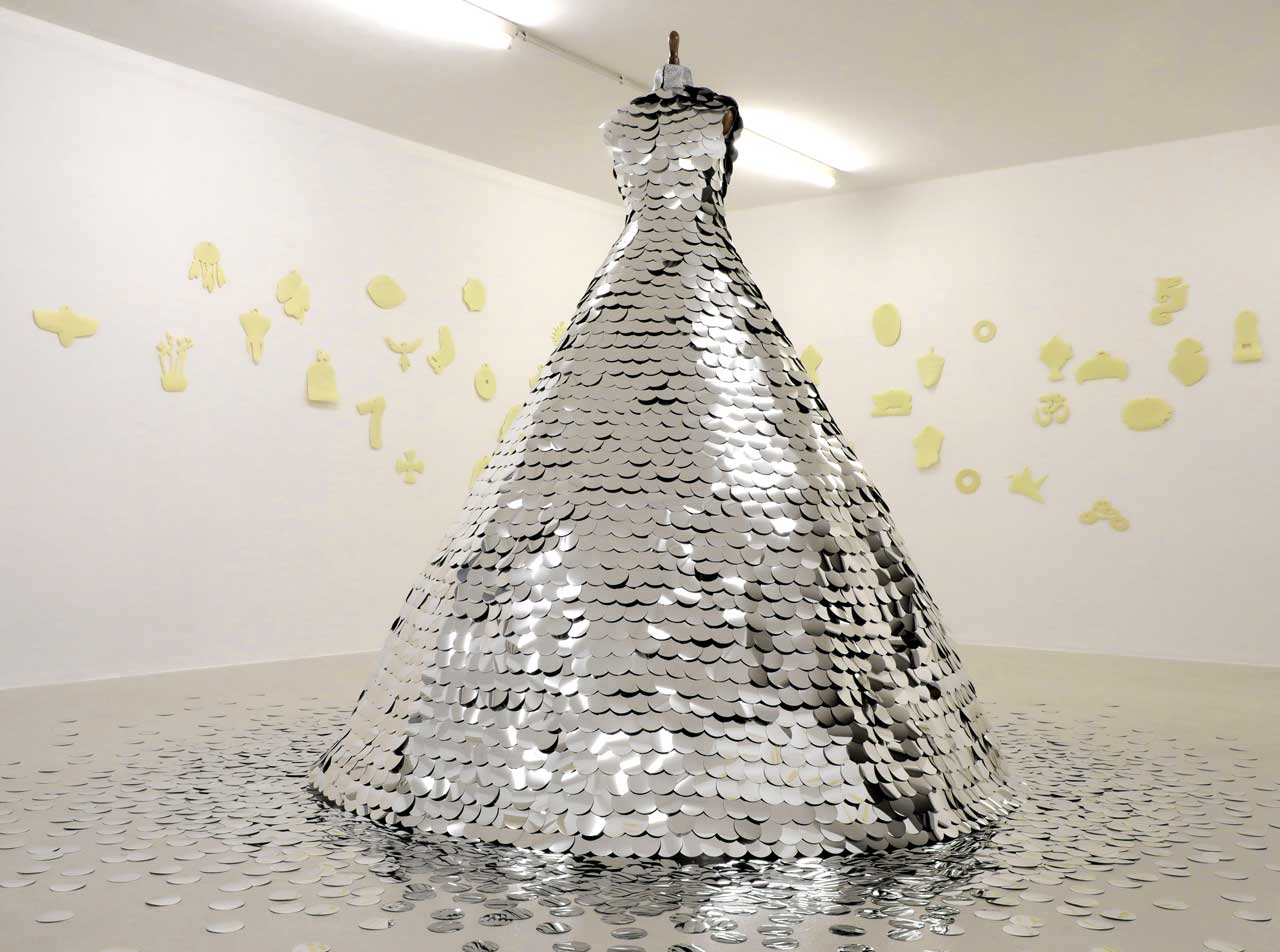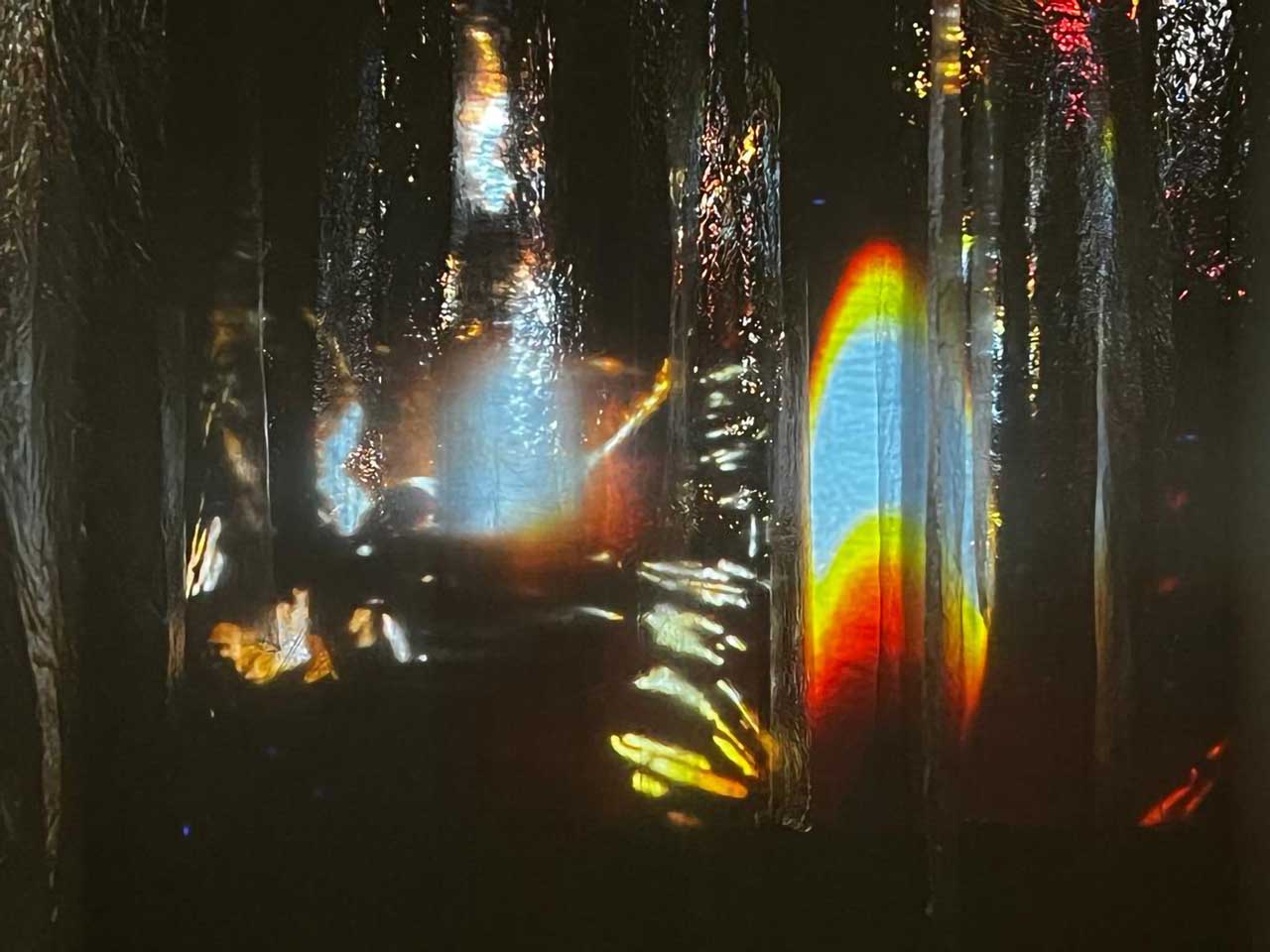 The Party's over: Welcome Darkness!
Patricia Jacomella Bonola
5 June - 28 August 2022
Patricia Jacomella Bonola (1952) appears for the first time in the MACT/CACT and does so with a thematic project occupying three exhibition spaces.
While on the one hand the title encapsulates a dual desire balanced on a knife-edge between good and evil, between positive and negative, between the twilight of the past and the potential intrinsic to the light of the future, on the other hand Jacomella Bonola constructs thinking in space that starts out from darkness as a philosophical element [cf. Francesca Rigotti, Buio, Il Mulino, 2020, and Nina Edwards, Darkness. A cultural history, Reaktion Books, 2018], ever a driving force of artistic – as well as existential – creation, to open up visions and utopias within the scope of an everyday existence somewhere between real and digital, one that cannibalises and devours everything, then expels it into oblivion, often without leaving that famous or infamous trace of our passing.
The Patricia Jacomella Bonola exhibition combines artistic works of installation that tackle the issues of everyday life in all areas of society with the individualism that is part of every one of us, triggering the difficult., complex structure of the various existential relationships that can be found in contemporary society.
Most characteristic of the work pf this artist from Zug is the way it conveys a sometimes militant call to the barricades, where she always employs elements of everyday life, which she models by starting out from s deconstruction of strong cultural codes, an often groundless expression of our post-contemporary life and survival.
Patricia Jacomella Bonola / Mario Casanova, 2022.
Translation by Pete Kercher
Museo e Centro d'Arte Contemporanea Ticino
Via Tamaro 3, Bellinzona.